Watch the video above to hear from Powered By Text Co-Founder, Mike Cantrell, as he shares about the exciting name change.
Ministry By Text has become Powered By Text!
Our founders, Danny and Mike Cantrell, have been in the texting industry for over two decades, and their passion has always been using technology to create infinite impact. Now is the time for our team to push forward to make an even greater impact.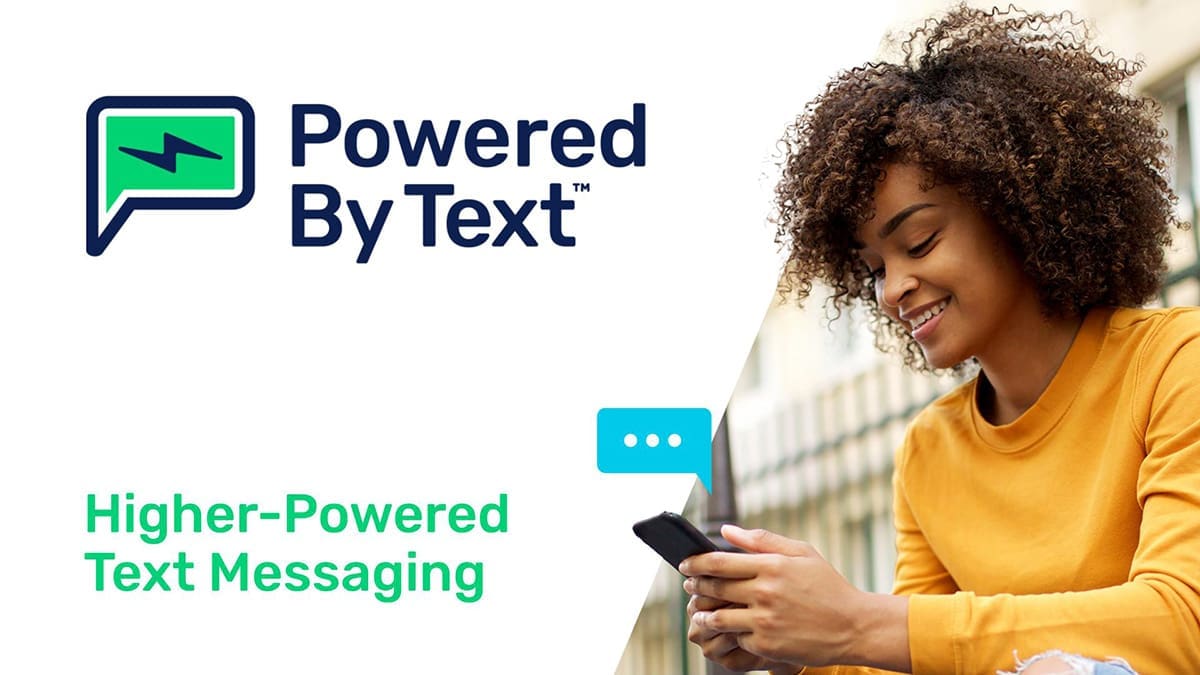 Why did we change our name?
We are rebranding to Powered By Text to expand the industries we serve to make a broader impact in the world. By doing this, we will serve nonprofits who serve people for good–churches, ministries, media, schools, foundations and more. 
This industry expansion gives us the ability to reach into a vast array of different communities, supercharging the impact we can make across the globe. This will also allow us to tailor our services, implementation and features to each industry we serve with a detailed focus. 
We have a solid foundation that we are expanding on to serve even more purpose-driven organizations and people around the world.  There is an exciting future ahead as we continue working with our current partners and look forward to future partnerships. 
Let's go make an impact in the world for good!
What's New?
Name

– Powered By Text

Branding

– Lightning Bolt, Navy and Green!

Mission Statement

– Cultivating connections for infinite impact

Website

– poweredbytext.com (Launching next week) 

Industry expansion

– churches, ministry media, ministry nonprofit, education, nonprofit, foundations

Tailored implementation – focused expertise for each industry
What's the Same? 
Ownership
Leadership
Team
Software
Pricing
Features
FAQ
Why did you change your name?

To expand the industries we serve and to tailor our education, implementation and features to each industry partner with more detailed attention. 

Are you still doing texting?

Yes. We are still a texting service provider with the same software and features you have known previously. 

Did you get bought out?

No. Our owners, leadership and staff are all the same with more team members coming in the future!

How will this affect your current clients?  Right now, current clients can expect the same level of customer care, implementation and service help as always. In the future, they will get even more tailored services for their industry. Billing, login, and help center options will have new branding, but same experience.