PBT + TouchPoint
Simplifying church texting.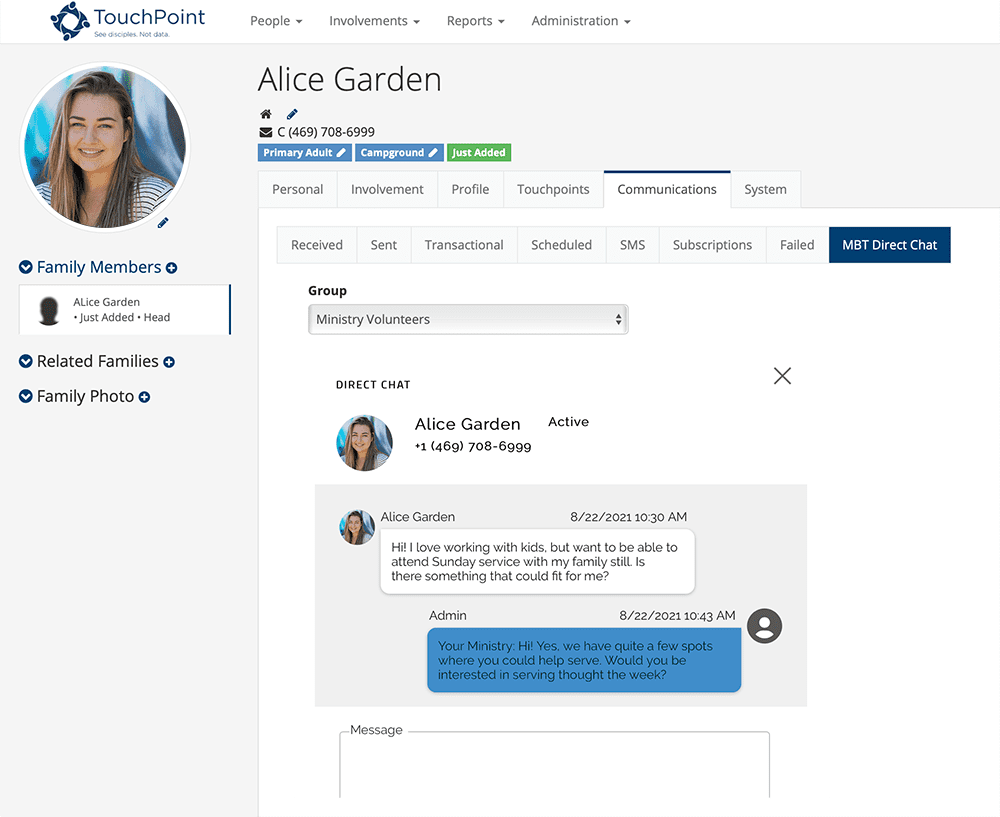 Partnership forged with users in mind.
TouchPoint is a mobile-first church management software solution that enables and equips church leaders to engage their people, fund their vision, and manage their church. With this partnership, TouchPoint and Powered By Text can help ministries communicate better through texting.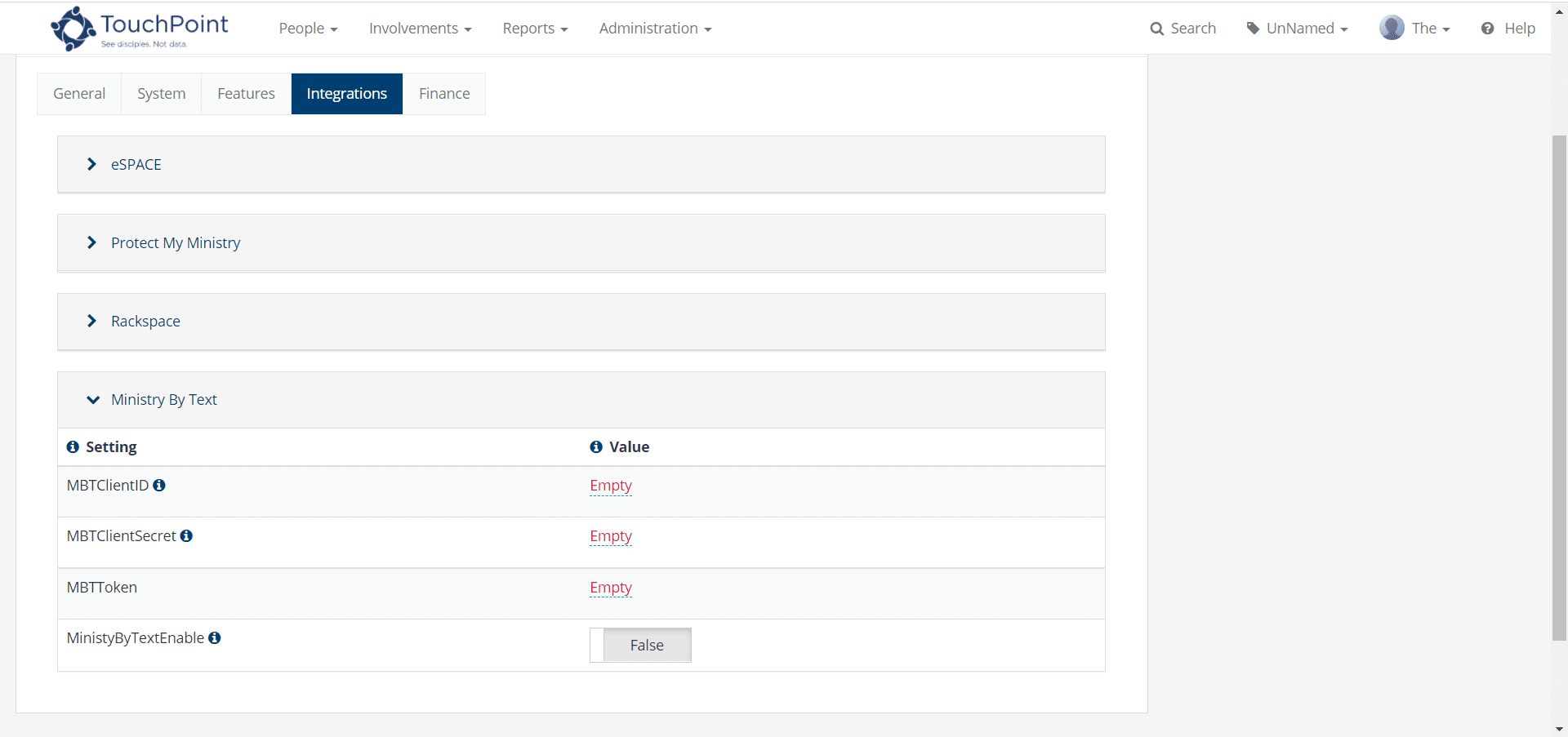 Easy Integration
and Setup
After you sign up for a plan from Powered By Text, integration with your TouchPoint database is as simple as copy & paste your API keys from Powered By Text, and enabling Powered By Text with a switch inside TouchPoint.
Individual Message and Communication History
Easily see and monitor all the communication happening with an individual across your entire organization in one place. See when they received messages, when or if they responded, what groups they are a part of, and all of the keywords they have requested.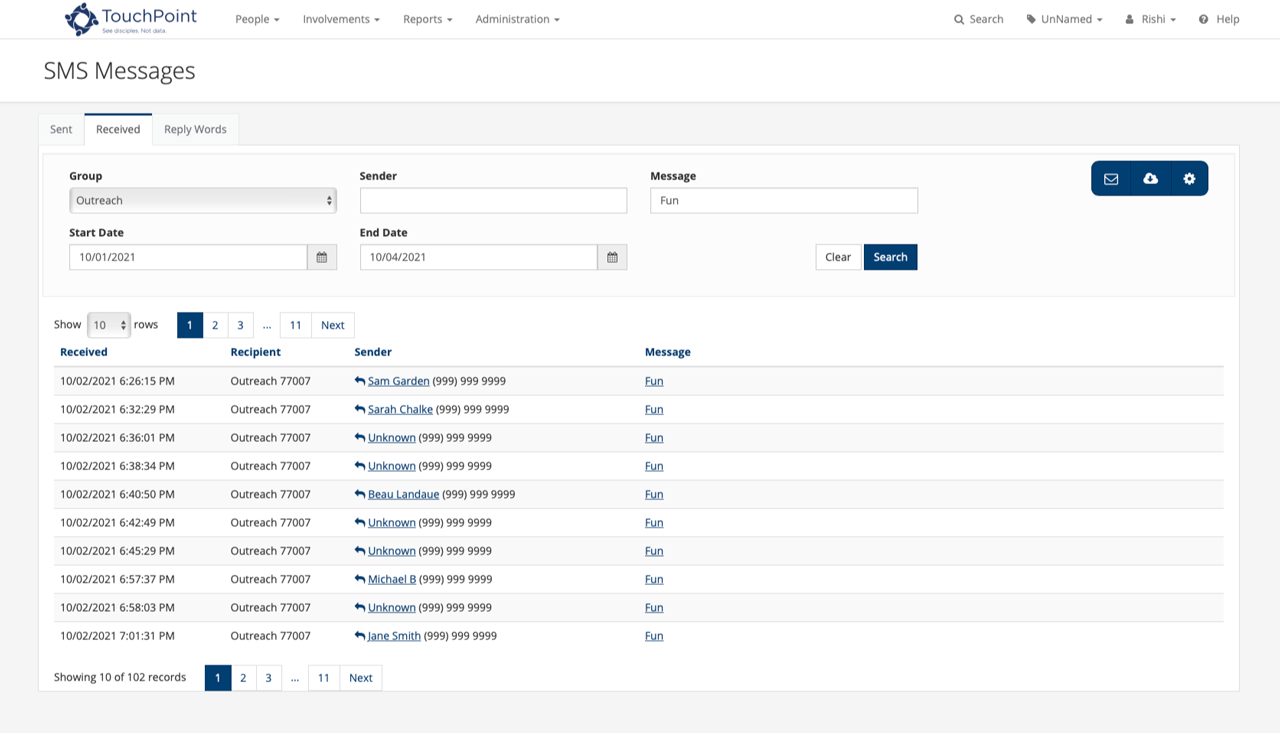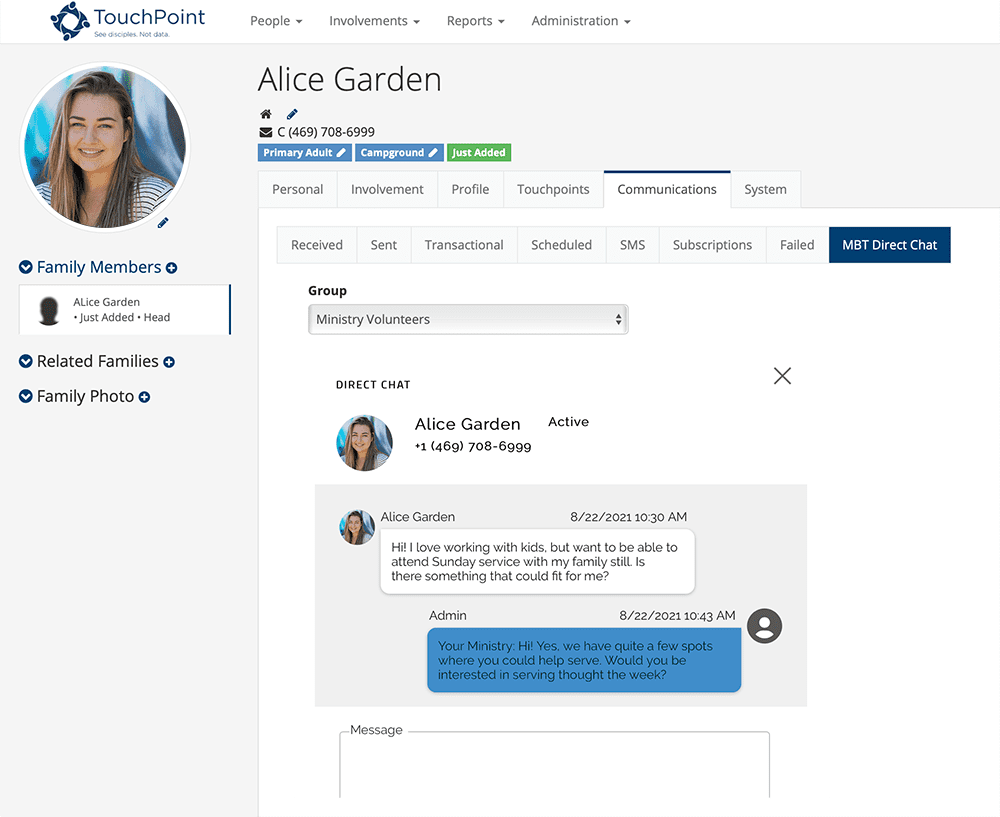 Direct Chat With Individuals
When you text your members, they are going to text you back! It's only natural. It's how people want to communicate. Now you can maintain accountability and have a line of sight to the entire conversation.
Query, filter & build a custom subscriber message across your entire member database. Search by demographics or other profile data and send an ad-hoc message from a common group.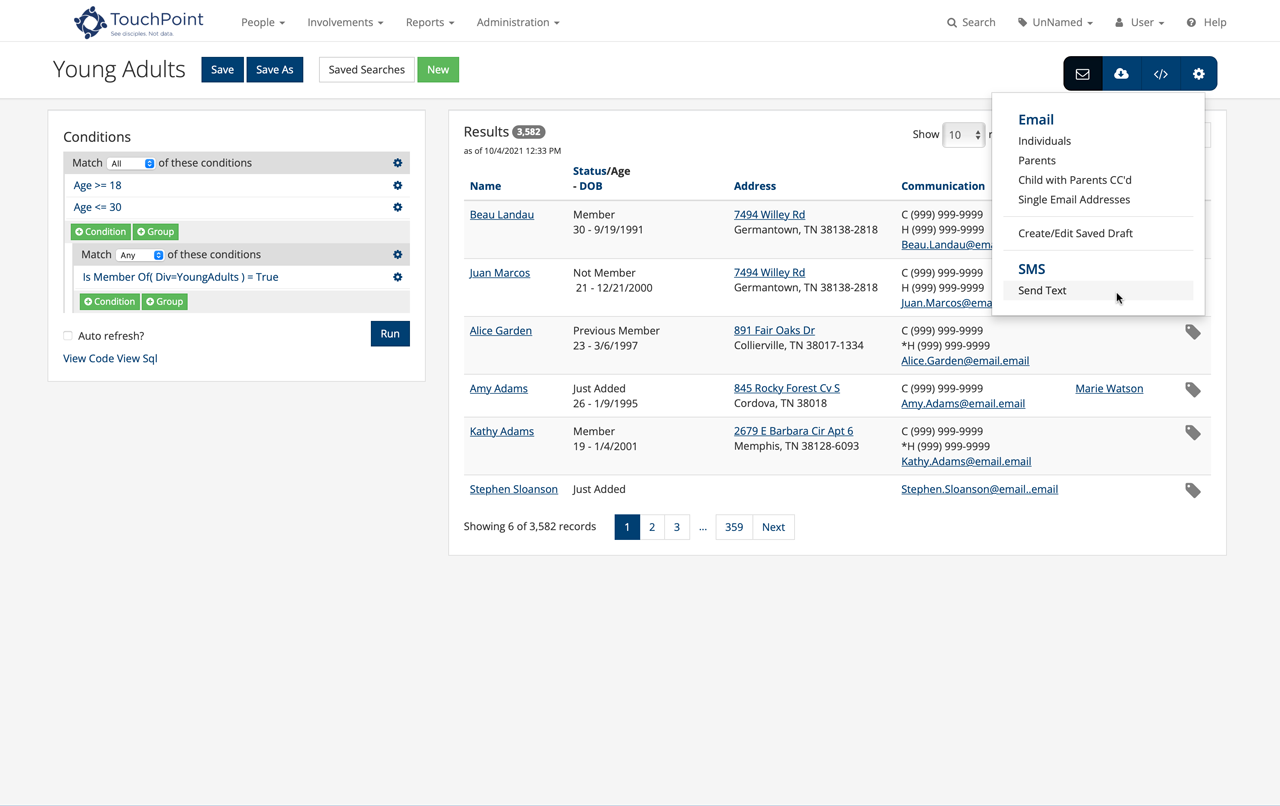 Utilizing Text Messaging Within Your Ministry
TouchPoint President Ross Miller and Ministry by Text COO Mike Cantrell discuss how you can grow your ministry using text messaging, highlighting the importance of MBT integration with TouchPoint.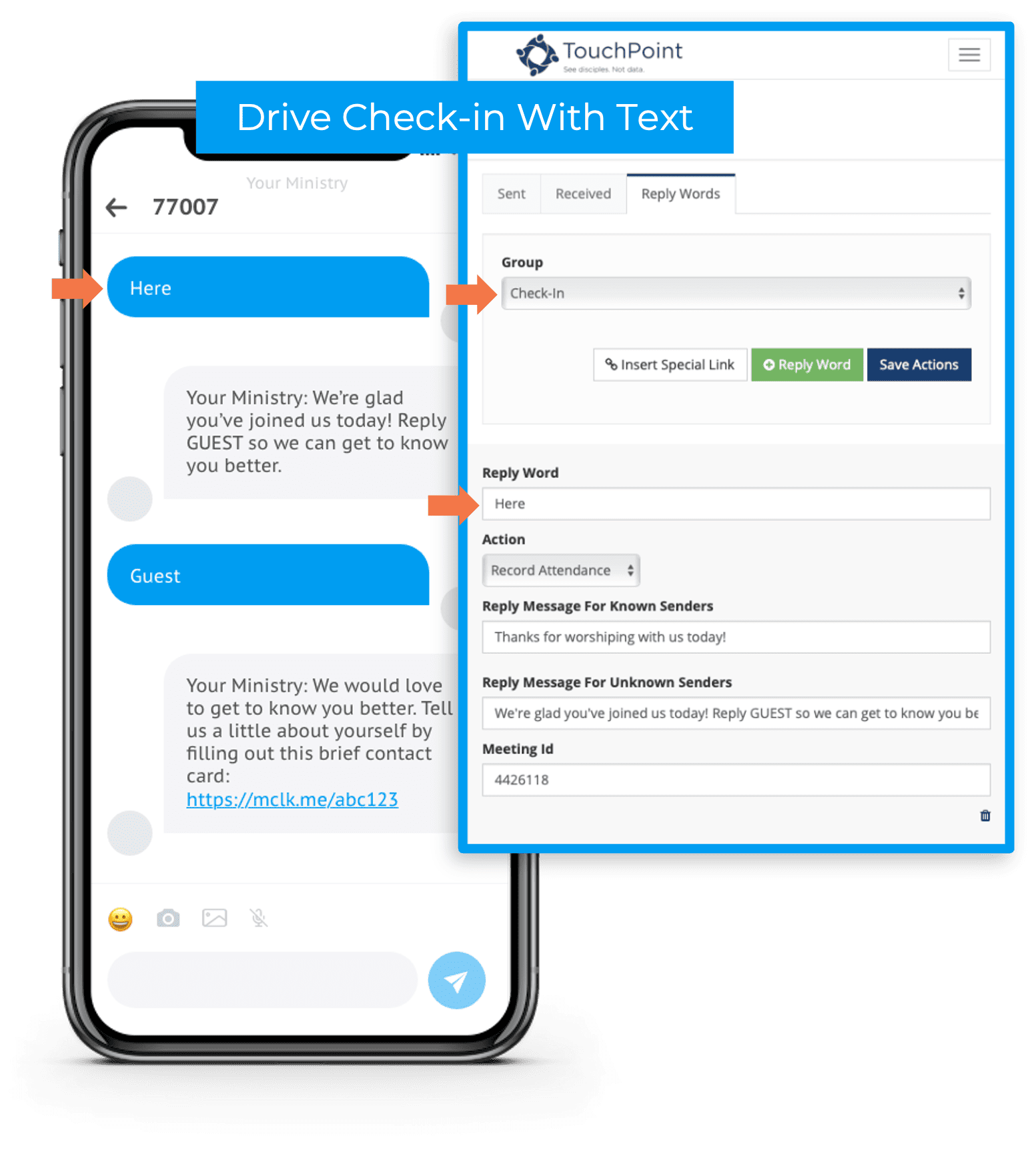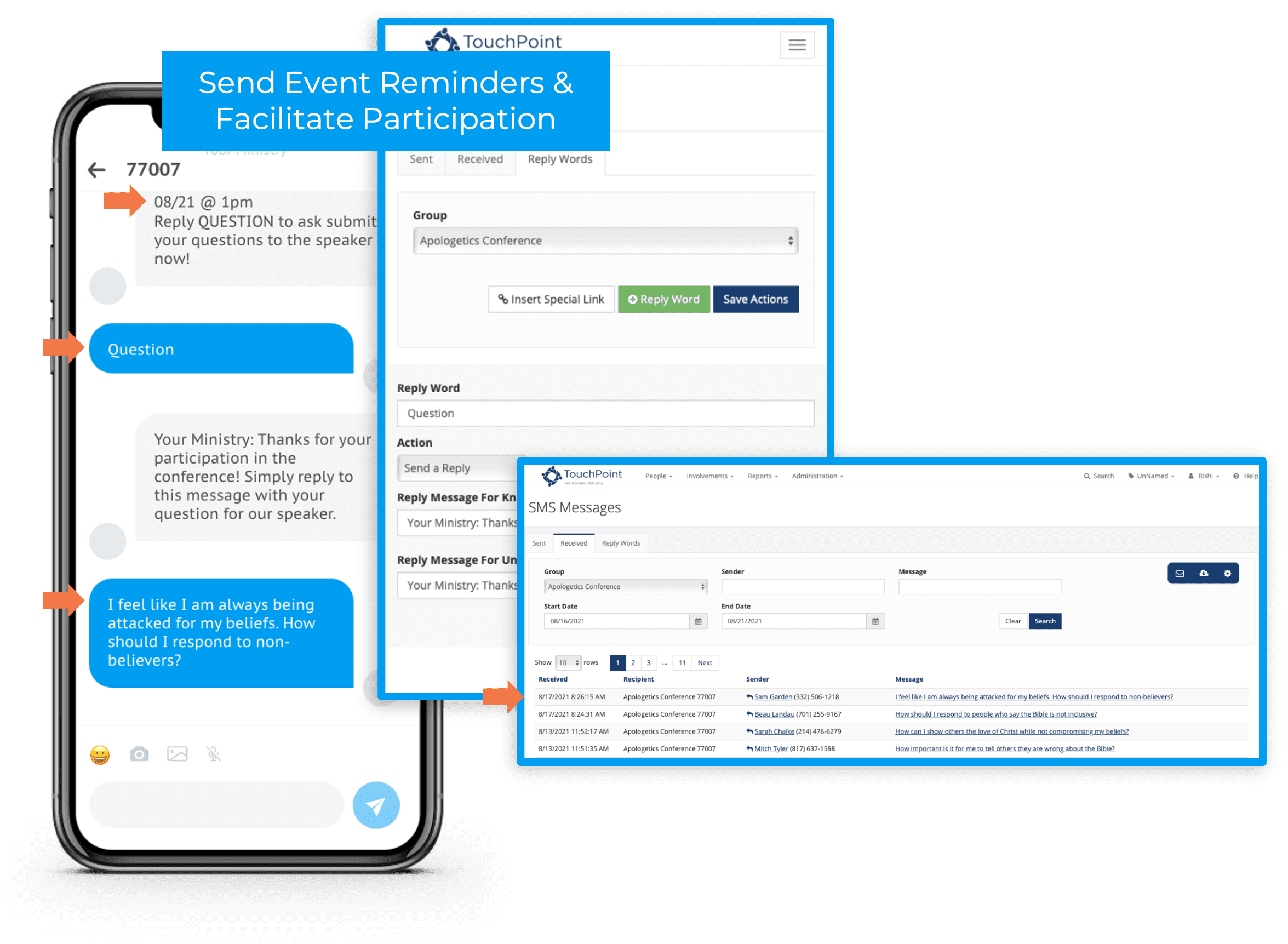 Additional Features
Customize Reply Words with Actions
Record attendance, add to involvement, send reply, add to small group, and run scripts.
Manage SMS Subscriptions in User Profiles
Review available text groups, manage opt-in, opt-out, and update user preferences.
Send Security & Login Verification Codes via Text
Reset passwords, verify users access, and secure accounts for users and members via text one-time codes.
Use a Dedicated Short Code
Get your own dedicated short code (5 or 6 digit), registered, and licensed with all major carriers. Increase delivery speed and throughput, preventing SPAM, and ensuring deliverability. Text SHORT to 77007 for more info.
Compliance and Inbound Complimentary
All received messaging and required messaging for compliance purposes is included free with any Ministry by Text plan. Protecting you, your organization, and encouraging subscribers to interact with your messaging.
All Features Included
You're not limited to what's integrated with TouchPoint. You'll have access to the full Powered By Text application in the cloud at no additional cost. Including our Ministry Consultants and the PBT Community library of best practice, tips, shelf programs, user success stories, and use cases.